Technology Innovation Research Center of Tsinghua University China Institute of Technology Management
A weekly conference call and the use of cloud file-storage provider Dropbox - which can be accessed from anywhere in the world - complete the set of tools that make the virtual office function.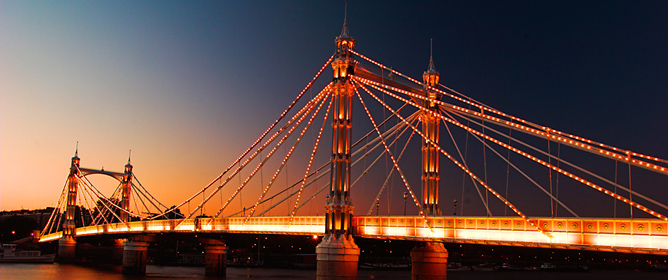 Brent crude futures rose 3% to $113.27 per barrel, while US crude gained more than 2% to $106.71, the highest reading for both since September.
Insurgents have taken over two Iraqi cities, prompting the US to say it was considering "all options" to help Iraq.Iraq is the second-largest oil producer in the Organization of the Petroleum Exporting Countries (OPEC) group.
"If this conflict knocked out Iraq as an exporter, that would have significant impact on prices," said Christopher Bellew, a trader at Jefferies Bache.
The developments have also hurt global stock markets. Shares in the US fell on Thursday and major stock indexes in Asia were also down in early trade on Friday.
Sunni Islamist insurgents have taken control of the Iraqi cities of Mosul and Tikrit.

Led by the Islamic State in Iraq and the Levant (ISIS), the insurgents are believed to be planning to push further south to the capital, Baghdad, and regions dominated by Iraq's Shia Muslim majority.

Jeremy Bowen, BBC Middle East editor, says the success of ISIS can only make the turmoil in the Middle East worse.

He explains that ISIS is an ultra extremist Sunni Muslim group and its success will deepen the sectarian conflict between Sunnis and Shias that is already the most dangerous fault line in the Middle East.
Middle East is one of the biggest oil producing areas in the world and there are fears that if this conflict escalates further, it may hurt global oil supplies.
On Thursday, US President Barack Obama said his government was looking at "all options", including military action, to help Iraq fight Islamist militants.
"It's a bit of a crisis mode here," said Timothy Ghriskey, chief investment officer at Solaris Asset Management LLC.
"Geopolitical concerns have definitely taken over. It's a very fluid situation and things are happening very fast, it seems.
Babes With Babies collaborates using Trello, an "intuitive" project management system, says Ms Devonshire.
"It's as if we're in a meeting room. You can set up noticeboards around topics. So, for example, if we're exploring the Autumn/Winter 2014 fashion collections, Zoe our chief buyer will enter her recommendations, then others will go in and add their thoughts," she says.
The constant use of Skype instant group messaging helps the team bond, she adds.
"It encourages team chat and provides those water cooler moments about the latest TV series or diet tips that are part of normal office life. We're a close team... like a family."
Marketing is done via social media - the company has 7,000 Twitter followers - and via the company's website, where online payments are handled by Sage Pay and PayPal.
A weekly conference call and the use of cloud file-storage provider Dropbox - which can be accessed from anywhere in the world - complete the set of tools that make the virtual office function